Products
Outstanding characteristics / LB-938 toe lasting machine

Update 1: rapid replacement of tensioner
Update 2: rapid replacement claws
Update 3: the knife quick replacement
Update 4: support two rise velocity
Upgrade 5: upper tension automatic adjustment
Update 6: operation box and table function
Update 7: the knife stroke and timing mechanism of rapid adjustment
Mechanical Dimensions 1650×1050×1950mm
Packing size 1770×1150×2170mm
Yield 1500双(Pairs) / 8 Hr
Net weight 870 Kgs
Gross weight Machine gross weight provided by the company
Electrothermal 400W
The use of pressure 50kg / cm2
Mechanical Dimensions 1600×950×1950mm
Packing size 1770×1050×2170mm
Yield 2000双(Pairs) / 8 Hr
Net weight 850kgs
Gross weight Machine gross weight provided by the company
Electrothermal 400W
The use of pressure 50kg / cm2

Outstanding characteristics / LB-936 toe lasting machine

Update 1: Optional automatic glue system
Update 2: Claw plate before and after a quick adjustment
Update 3: Speed, fast pressure adjustment
Update 4: Rapid replacement of tensioner
Update 5: The knife quick replacement
Update 6: Fast adjustment
Update 7: Rapid replacement claws
Outstanding characteristics / LB-737A automatic hydraulic toe lasting machine

Update 1: The knife is versatile tensioner and special track, to ensure lasting, vamp uniform tie tight shoe, absolutely not hair angle, improve appearance, improve the quality of.
Update 2: The wipers have movement and speed adjustment function, to help control adjustment homework more convenient.
Update 3: Claws for fast disassembly structure, can be completed in 30 seconds outfit.
Update 4: Claw toe shape can be made about 15 degrees yaw adjustment.
Update 5: the rise height, by external remote adjustment, and digital indication for reference, make the operation more convenient.
Update 6: Claw plate size quick adjusting structure: fixed plate adopts the double track structure, about the separate displacement adjustment. The rotating origin is not limited by space, set in the connection claw and claw at two, will change, can make the vamp in clamping it fit, to ensure lasting quality.
Update 7: After the latest design of internal and external support adjusting mechanism, can according to the different sizes of shoes, rapid adjustment of the support and the relative position of the claws.
Mechanical Dimensions 1600×1100×2010mm
Packing size 1860×1160×2300mm
Yield 1800~2000 Pairs/8hrs
Net weight 1300Kgs
Gross weight Machine gross weight provided by the company
Electrothermal 400W
The use of pressure 50kg/cm2
HIGH EFFICIENCY-LB-939 TOE LASTING MACHINE
15 functional upgrading

Without tools

Fast and efficient
PLC computer precision control
Quick change claws
Sweeping knife quick replacement
Large seat electric rapid adjustment
New upgraded claw disc traverse
Claw plate position can be adjusted freely
Two jaw shoe type transformation
Speed, pressure of rapid adjustment
Support two segment rising velocity
Operation box profit table function
Gravimeter positioning
Waist connecting node help function
Rapid replacement of tensioner
Upper tension automatic adjustment
Can choose automatic glue


Product application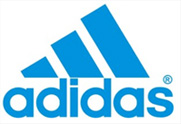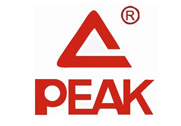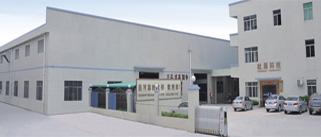 "LANBOWANG" brand series of products of shoes machine equipment which are developed and manufactured by Dongguan City Hangzhan Precision Machinery Co., Ltd. in houjie town of Dongguan City the famous manufacturing city in the world, "L..